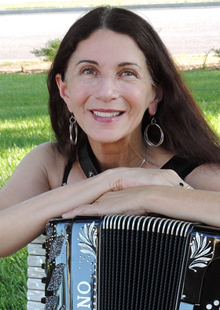 As the organization's historian, I have been writing historical articles on events that led up to the creation of the AAA and were important for the AAA. This includes some of its influential members, as well as special events throughout the decades, and more.
Preface by Joan Grauman
I have been a collector of "ephemera (written or printed items of short-term usefulness or popularity)" for several decades. Luckily, I focused this goofy obsession of mine on my other obsession: the accordion! I hope you enjoy this trip through memory lane with printed ads, stories and cards that celebrate, or ridicule, our beloved musical instrument.