Frank Busso Jr. - AAA President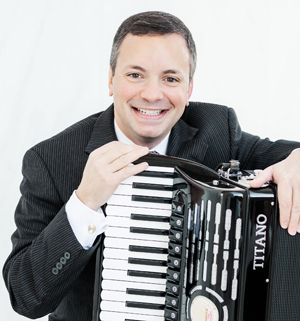 Frank Busso Jr. has served on the AAA board of directors since 2007 and as the organization's 2nd Vice President since 2021. He is the director of the Ernest Deffner Affiliates, whose brands include Titano, PANcordion, Pigini, Excelsior, Roland, and Hohner. Frank is the accordionist for The United States Air Force Band in Washington, DC and runs the Busso Music School in Alexandria, VA. He received a Bachelor of Science degree in business administration from Boston University, later serving as an instructor and arranger with the Boston University Athletic Bands. Frank studied accordion with Frank Busso Sr at the Staten Island Music School in New York, eventually becoming an instructor there, where his students earned many regional and national titles in competition.
Frank Busso Sr. - AAA 1st Vice President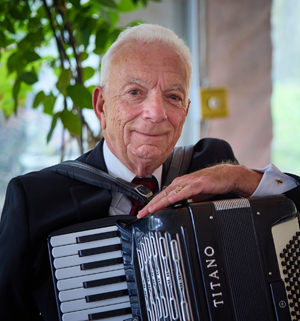 Frank Busso Sr. has served on the governing board of the American Accordionists' Association for over 45 years. He has held the offices of President, 1st Vice President, 2nd Vice President, and Treasurer. Frank started studying and playing accordion at age 7. Since then, he has achieved great successes as a performer through the New York metropolitan area. As director for the Staten Island Music School in New York, Frank taught many award-winning students and conducted numerous classical & festival accordion orchestras. He was also the music teacher at two parochial schools for over 25 years. Currently a resident of northern Virginia and Palm Beach, Florida, Frank continues to perform and arrange orchestral works.
Sam Falcetti - AAA 2nd Vice President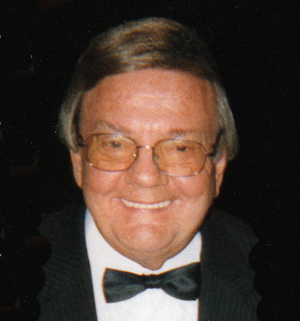 Sam Falcetti graduated from the University of Hartford with a degree in Theory & Composition. In the 70s and 80s, he was an adjunct professor at Westfield State University and Holyoke Community College, where he had an accordion ensemble that twice performed at Carnegie Hall. As a conductor, Sam's Springfield Accordion Orchestra was invited to perform at the World's Fair in Osaka, Japan and also toured Italy performing concerts. As an entrepreneur, he founded Falcetti Music, a 60-year eight-store music chain in both Massachusetts and Connecticut. Today, Sam is involved in teaching over 30 digital accordion players at Falcetti Music and online. He is also a Roland Accordion dealer and conducts the 20-member New England Digital Accordion Orchestra, performing at major events in Massachusetts and Connecticut. Sam is a past president and charter member of the Accordion Teachers Association of Massachusetts, an honorary member of the Massachusetts Accordion Association, and a past officer and member of the AAA since the 70s. In 2019, he was awarded the first International Scholar Award at the "IDEAS Symposium" in Ohio.
Rita Davidson Barnea - AAA Secretary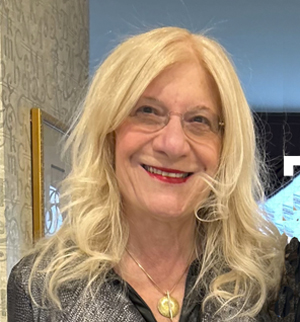 Rita Davidson Barnea is an honors graduate of the University of Connecticut, having received a Bachelor of Science degree in Music Education, and has been a member of the AAA board for many years. For over 14 years, Rita has served as the national editor of accordionusa.com, covering accordion artists, concerts, and other events taking place in North America. She presents workshops and concerts on "The Life and Music of Eugene Ettore," The Use of the Accordion in the Teaching of Music in School," and "How to Organize a Children's Birthday Party" centered around the use of the accordion. Rita has adjudicated for many accordion competitions over the years, and performed in concerts, workshops, and at accordion festivals throughout the USA. She retired from a 30-year career as a public school music teacher in West Orange, New Jersey, where she used her accordion every day in the classroom and as an accompanist for concerts and programs. Rita is the creator and curator of the Eugene Ettore Memorial Website, which contains photos, articles, and other valuable information about Eugene Ettore, prominent accordionist and composer.
Ray Oreggia - AAA Treasurer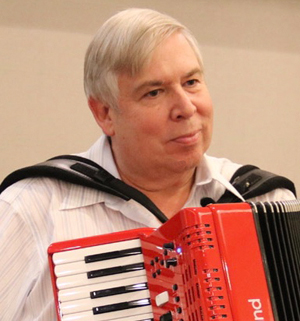 Ray Oreggia has been an American Accordionists' Association governing board member for several years and has served as the organization's Treasurer since 2017. He studied accordion under one of the AAA's founding members, Joe Biviano. Ray received a Bachelor of Science degree in Life Science from the New Institute of Technology. Over the years, he has performed at countless venues and with numerous ensembles and orchestras of varied instrumentation. Ray has been a strong supporter of the Long Island Accordion Association since its inception in 2010.